DayZ Halloween Event Is Now Live!
Posted on October 18th, 2023 07:44 AM EST
Hey Survivors,
Fall is here, and the spooktacular end of October is imminent. Our annual Halloween
celebration has returned. We have set the duration from 17th of October the 7th of November.
During this time, we're not just reintroducing seasonal assets and scenery changes but adding
some exciting twists. Let's briefly discuss them.
The beloved spooky zones are back, so make sure you're dressed warmly with good insulation,
as the temperature can significantly drop, casting an eerie blue tint over your surroundings.
Keep your senses sharp, for these spooky areas are now haunted by the lingering spirits of
the departed.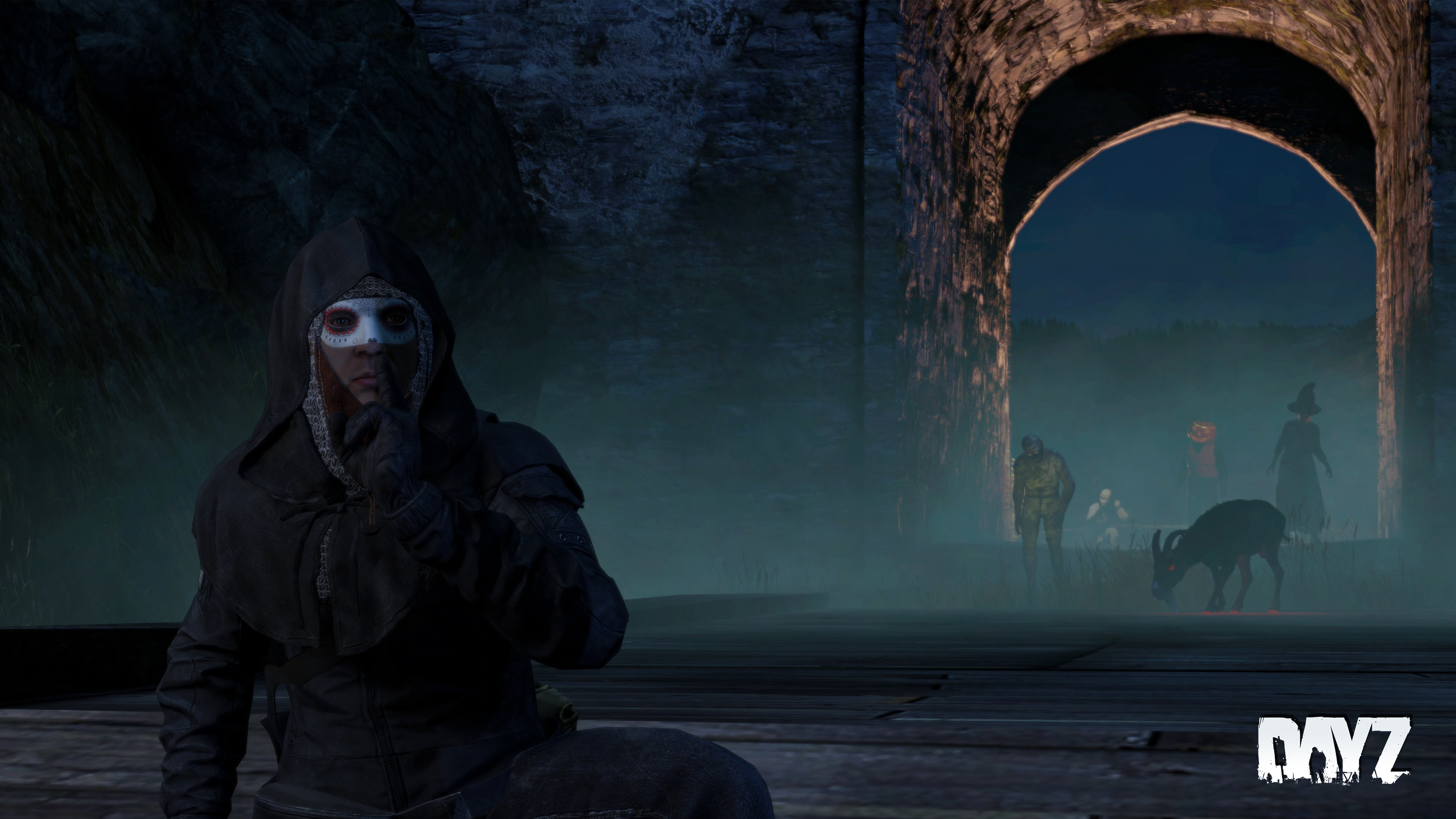 The seasonal infected types, from the pumpkin-infected to the formidable mummy variants,
will be spawning in spooky zones and cemeteries, respectively. Of course, we're also
bringing back other seasonal infected types to align with the thematic essence. Also, keep
an eye out for tribes of goats, as one of them will exhibit a certain demonic presence in
these grim settings.
We are "officially" debuting some seasonal cosmetic additions we have added into the game
over the past few updates. Notably, the Hooded Chainmail Coif and Eye Masks (Day of the
Dead variant) will be scattered throughout the maps, alongside other Halloween-themed
cometic items. It's not just about gears and assets; your character will have a certain spooky
appearance, perfect for trick-or-treating with other survivors in every scenario.
If you happen to capture eerie screenshots or create video content of your trick-or-treating
adventures, please send them our way!
We sincerely hope you enjoy these additions.
Click here for the source of this article
RSS Feed